One of Scandal's actresses who left the show this year once said that she will be back on screens and it seems as if she was not lying as she is said to be coming back.
Lusanda Mbane is a South African media personality who was loved by many for her character that she played on e.tv's Scandal. Lusanda played the character of Boniswa Langa and was a woman who was not to be messed with as she was quick to eliminate anyone who stood in her way regardless of whether the person was close to her or not.
She left the show to focus on her organisation that focuses on young people. The good news is that she is coming back and viewers will now see her on a different show.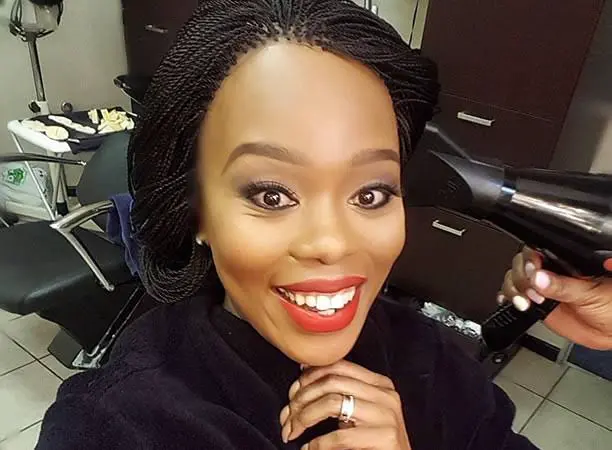 It has been revealed that Lusanda Mbane has joined Imbewu The Seed, was spotted shooting for her new role and would soon be seen on e.tv which was once her home. The news were revealed by Entertainment Commentator, Phil Mphela on social media.
"Casting news: Lusanda Mbane joins Imbewu. The former Scandal star has been spotted on the set of the Durban based etv telenovela. No details on the character she plays yet but my source tells me she's having a good time with this new gig", @PhilMphela on Twitter said.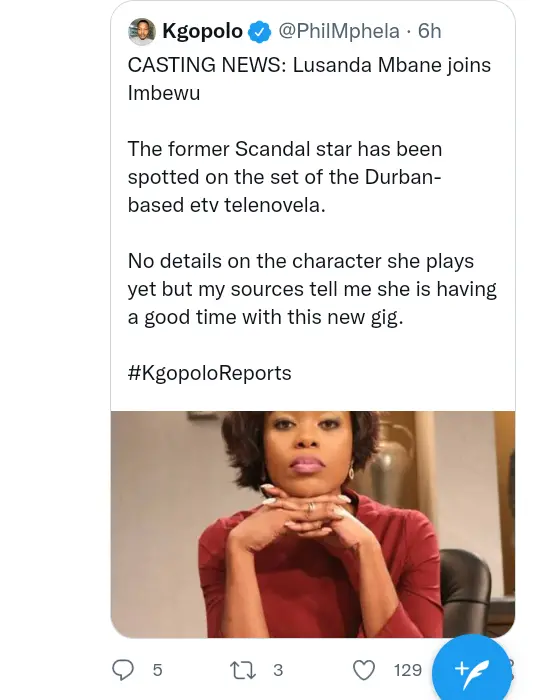 Lusanda Mbane is one of the best actresses in Mzansi. Her hard work together with her ability to play different roles and her excellent acting skills have even made her recently win an award for her Scandal character.
Regardless on her new role not having been revealed yet, Lusanda is a pro when coming to acting and will definitely not fail in keeping viewers entertained at all times while making her fall inlove with the person that she is on television screens. Viewers better get ready for Lusanda once again and all that she is coming with on Imbewu.